Hololabs to Launch Sky Haven: AR Merge Adventure in Canada
Move over Pokémon GO! A mysterious new world of sky creatures is calling for ecologically-minded gamers
Victoria, BC, Canada - April 14, 2023 - Canadian developer Hololabs has announced the launch of a new augmented reality puzzle adventure game, Sky Haven: AR Merge Adventure, available for free on the Google Play Store in Canada on April 22, 2023, with pre-registration open now.
Announcement trailer video: https://youtu.be/McrZhND6Woo
Players of Sky Haven are thrown into an adventure that takes place in their surrounding neighborhoods. With the help of an in-game map and a plucky droid named Penny, they discover, track, feed, and heal majestic creatures that have appeared in their skies. Players match and merge items on their "merge board", as well as hatch special creatures called "Wellies" that can be used to improve creatures' health.
With this ambitious new title, the development team at Hololabs aims to bring attention to climate change through a fun and engaging story. They have partnered with Ecologi to allow players to contribute to actual reforestation projects, where in-game actions result in planting of trees in Peru, Kenya, Congo, and many other countries. "We've built a rich world with amazing creatures that can be seen through the magic of augmented reality; we hope this immersive experience can bring about more awareness of climate change, and we're excited to provide a meaningful way to take action." - said Mike Wozniewski, President of Hololabs.
Features include:
Episodic mystery narrative
Many sky creatures to discover, with additional traits to unlock
Puzzle gameplay via popular "merge" mechanic
Location-based map view
Drone view with creature scanning mini-game
Augmented reality (AR) view with proprietary sky occlusion system
A quirky cast of characters that chat in-game with the player
Free to play on Android and iOS
Website: http://skyhaven.app
Press kit: https://skyhaven.app/presskit
Google Play: https://play.google.com/store/apps/details?id=org.hololabs.skyhaven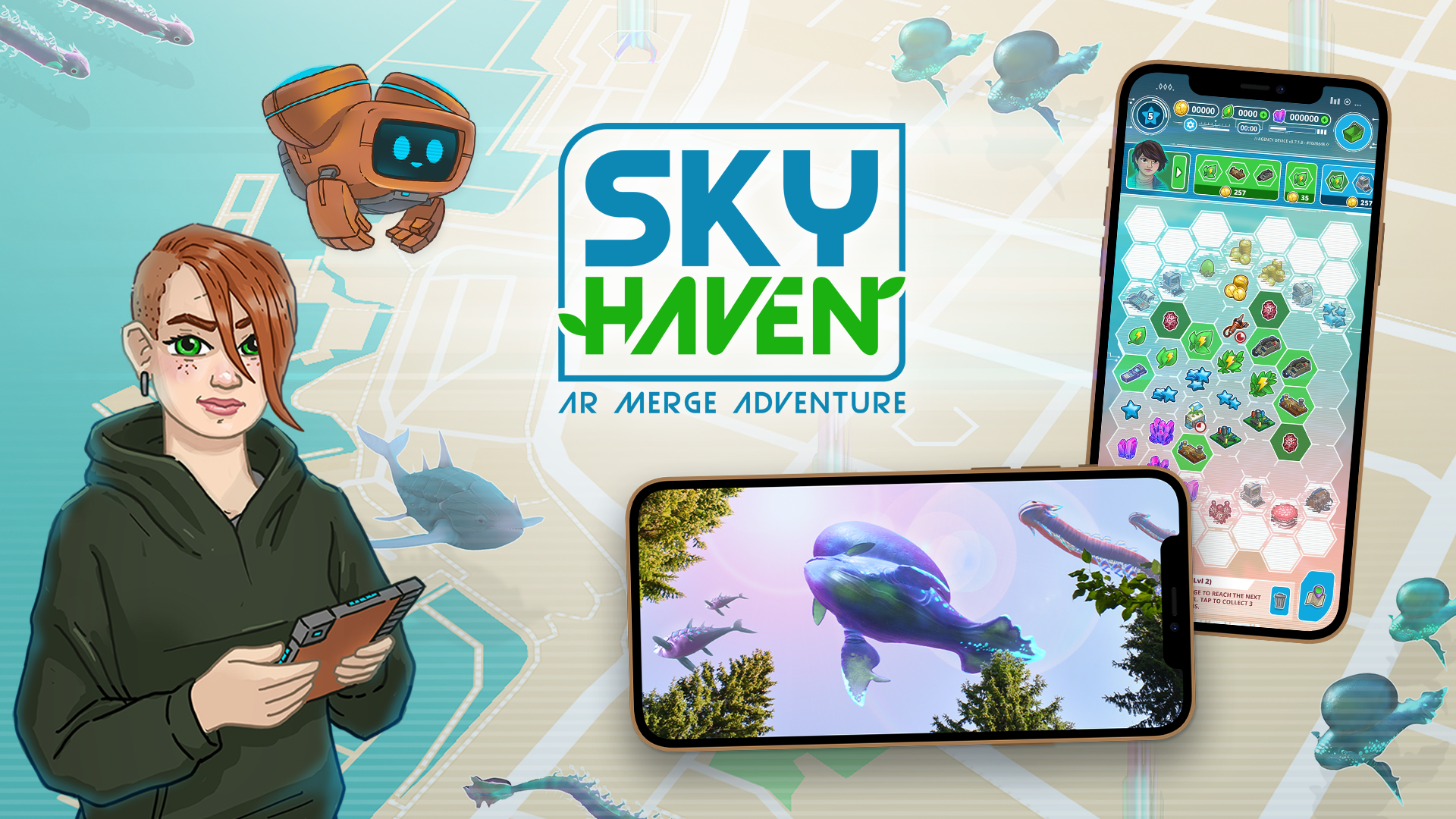 About Hololabs
Hololabs is a Canadian game development company that specializes in innovative mixed reality games and experiences. They have contributed to a number of award-winning projects, including the Mario Kart - Koopa's Challenge ride at Universal Studios Japan, a breakdance battle game called Floor Kids, and many others.