Hololabs created an environmentally-themed AR game launching April 22 in Canada
Victoria, BC, Canada - April 21, 2023 - Canadian game development studio Hololabs shared details about their new mobile game Sky Haven: AR Merge Adventure.
The game combines location-based gameplay, simple puzzle mechanics, and rich storytelling. Players use their mobile devices (Android, iOS soon) to find, feed, and nurture creatures seen all over the sky in augmented reality.
Players engage with members of a mysterious agency to help these sky creatures after discovering their presence in our world is directly related to climate change. Players contribute to climate action in the real world! In-game actions affect actual reforestation efforts through the game's climate change partner, Ecologi.
Tree planting
In-app bundle purchases contain trees that will be planted by Ecologi in key locations all over the world. Sky Haven's goal is to plant 1 million trees!
Sky Haven: AR Merge Adventure will launch on April 22, 2023, on Google Play in Canada. Coming soon to the Apple App Store in Q2.
"Education has played a big role in all of our projects at Hololabs and with Sky Haven we're taking the opportunity to make an impact by telling a compassionate story about our planet." - Amesh Narsing, VP of Software Development, Hololabs.
Features include:
Episodic mystery narrative
Many sky creatures to discover, with additional traits to unlock
Puzzle gameplay via popular "merge" mechanic
Location-based map view
Drone view with creature scanning mini-game
Augmented reality (AR) view with proprietary sky occlusion system
An engaging cast of characters that chat in-game with the player
Free to play on Android and iOS
Website: http://skyhaven.app
Press kit: https://go.hololabs.org/sky-haven-presskit
Google Play: https://play.google.com/store/apps/details?id=org.hololabs.skyhaven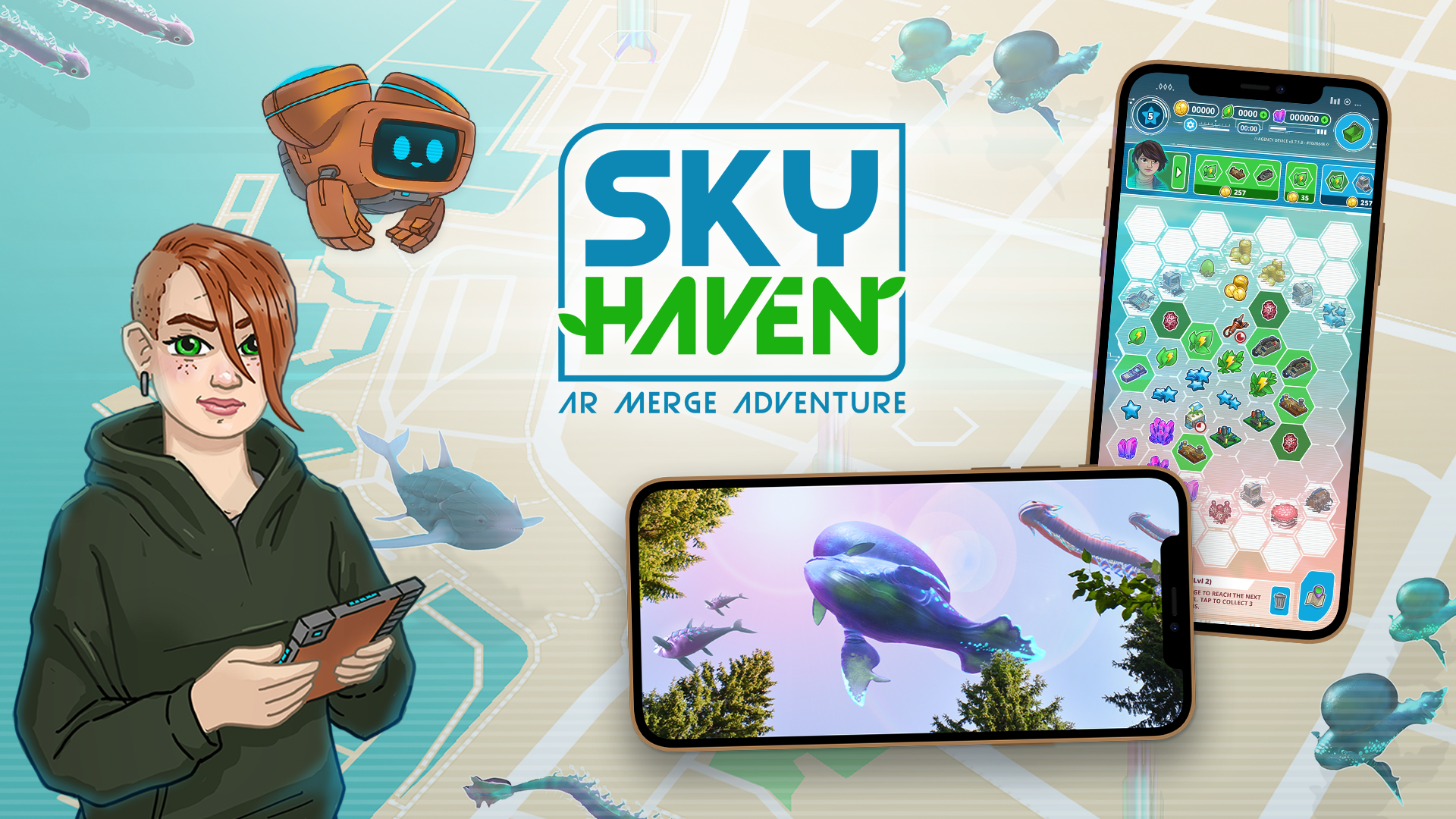 About Hololabs
Hololabs is a Canadian game development company that specializes in innovative mixed-reality games and experiences. They have contributed to a number of award-winning projects, including the Mario Kart - Koopa's Challenge ride at Universal Studios Japan, a breakdance battle game called Floor Kids, and many others.